Our cultivation
we cultivate 100% organic herbal products that includes Aloevera, Drumstick, Moringa leaves, Tulsi, Ashwagandha, Lemon Grass, Eucalyptus, Dragon Fruit, Caster, Vegetable etc.

Contract farming
We do farming with 530 organically certified farmers, who produces best quality cereals, pulses, grains, spices etc.

Aloevera & Moringa
we are having Gujarat's biggest organically certified Aloevera farms spreaded across 835 acres and 200 acres of Moringa farms

Gir Cow Breeding
We breed the best quality gir cow. We also deal in gir cow milk, ghee, gomutra and manure.
Why Organic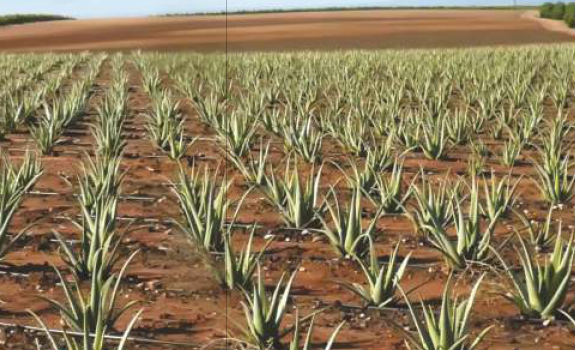 Food is a 'language' spoken in every culture.
Associating with organic food is an important cultural revolution where by diversity and biodiversity are finely balanced.
Organics is not necessarily the most efficient farming system in the short run. It is slower, harder, more complex and more labor-intensive. But for the survival and upliftment of day to day life style,
Organic should be celebrated at every table.
Take a Stand
Join the organic community by supporting healthy, life-enriching foods among a diverse group of foodies & eaters. By buying an organic groceries, vegetables and fruits, we are supporing the farmers, who are involved in ethical and healthy organic agricultural practices. By buying such products, we ar joining hands for clean and chemical free anviroments. Let us serve our families and the loved one, "Best Ever" products and foods that encourage vibrant healthy bodies and passionate, conscious minds.
Our Partners